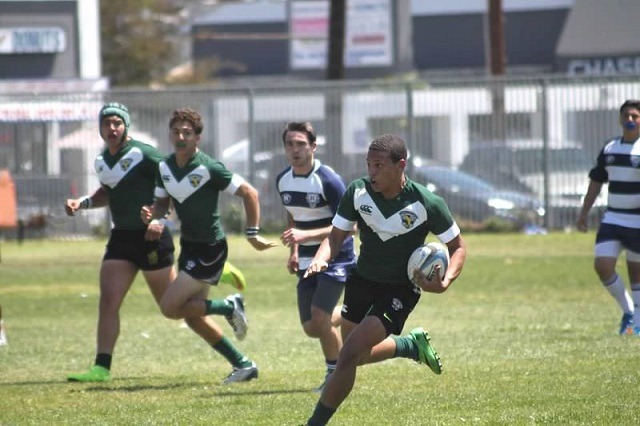 U16s Trounce Arroyo Grande in Quarter Finals
U16's storm into the SoCal semi finals with a decisive quarter final win over Arroyo Grande.
Following an unbeaten season in the league the U16 Dolphin team went into this weekend quarter final hosting a confident U16 team from Arroyo who came into this game with recent wins over Orca and San Louis Obispo. The first 10 minutes into the game the Arroyo team had the upper hand and drove the dolphins back onto their 22, and came close to scoring, the dolphins pack rallied and turned over the ball and quick hands from John Connor Shalloe and Quinn Perry released Hirad Zamani who beat 2 players down the wing to make the first score of the game. Immediately afterwards the Dolphins pack pushed Arroyo back into their own 22 and an individual run from Matty Silk saw the second try for the Dolphins. The dolphins then got into their their slick passing and offloading game that repeatedly tore through the Arroyo defense with further tries from Avery Vignolle, Ari Sallus, Chase Capiti and a sensational solo run from Ryan Suggs on his 16th birthday to score beneath the posts. To top off the celebrations the Dolphins executed a well worked set play from the line out, in which scrum half Jack Gibb released Avery Vignolle with a reversed crash ball who smashed through a tired defensive line for the final score of the game. Fly Half John Connor Shalloe capped off the win with a tricky 2 point conversion which gave him a total of 6 out of 7 conversions for the day.  The final score Santa Monica 47 Arroyo Grande 0.